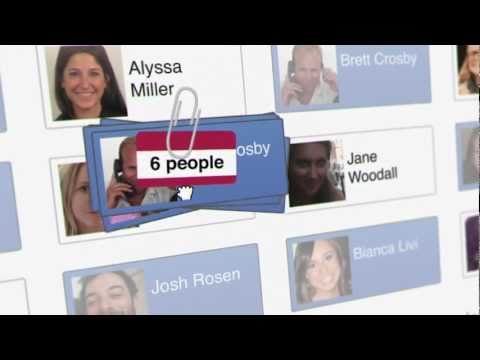 This week Google announced and started rolling out their social network called Google Plus (or Google+, or G+) to directly compete with Facebook and Twitter and all the other social media services out there that don't really matter. It isn't completely public yet, but I've had access to it since Wednesday night and I can see this becoming my primary social network. Google does a fine job of explaining the features on their site and in their videos so I'm not going rehash any of that. Check it out for yourself if you're interested and let me know if you'd like an invite.
Sure I'm an admitted Google fan, but there's so many things that frustrate me about Facebook and Twitter that are fixed in Google+. As I've written previously Facebook overshares because that's how they make money. Sure you can group your "friends" but that's buried in the horrible interface of Facebook lying underneath the easy-to-use front page. You can limit your shared content to those groups but again, it's not easy to get to (by design IMO).
Twitter at least is unapologetic about oversharing. It is by form and function a one to many medium which is fine if you're famous or even internet famous but for people trying to stay in touch it's a blunt instrument.
Google+ requires you to organize people into Circles which is a fancy name for tags. People can be added to as many circles as you want so I can put Dave in the "Friend", "InfoSec", and "Out of Town Friends" circles. It's got a pretty drag and drop interface that's easy for non-techie people to understand and use. The brilliant thing is Dave only knows that I've added him to my circles but not which ones. So if I demote Dave from "Friend" to "Acquaintance" or "Jerk – Ignore" he doesn't know that and I don't have to awkwardly explain it to him.
Once you add a person to your circles then their information starts showing up in your Stream, which is familiar to anyone who uses Facebook. You can easily filter your stream by circle so I can get my Twitter analog by looking at my "Following" circle, and my Facebook analog by looking at my "Friends" and "Family" circles.
When you share something with Google+ you are required to choose which of your circles will get that information. My "Out of Town Friends" don't care that restaurant week is next week. My "Co-Workers" don't need to know about the latest game I've been playing. So I can pre-filter and control my content to the audiences that I define.
Oh, and I almost forgot you have very granular control of your profile information, limiting who can see what. Which again, Facebook wants to make very public.
This is why I encourage everyone to jump on board with Google+. Yeah they've got some interesting other features like group chats, easy picture upload etc. but for me the "killer app" is the ability for me to control the audiences that I share information with and filter what in turn is shared with me.